Waterways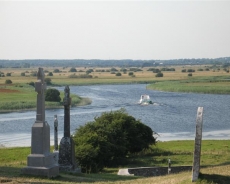 The Grand Canal from Dublin to the Shannon through the centre of Tullamore, along with the nearby lakes, rivers, the Shannon-Erne Waterway hosts many waterbased activities.
Watersports include canoeing, rowing, wake boarding, kayaking, boating, fishing, and rowing.
Choose from Pallas Lake, Finnamore Lakes, Lough Ennel, Lough Owel, Lough Dochas, Lough Ree, Brosna River, Clodiagh River, Grand Canal, Silver River and the Shannon, among others.
Check out the Discover Ireland Lakelands and Inlad Waterways Website
http://www.discoverireland.ie/lakelands.aspx